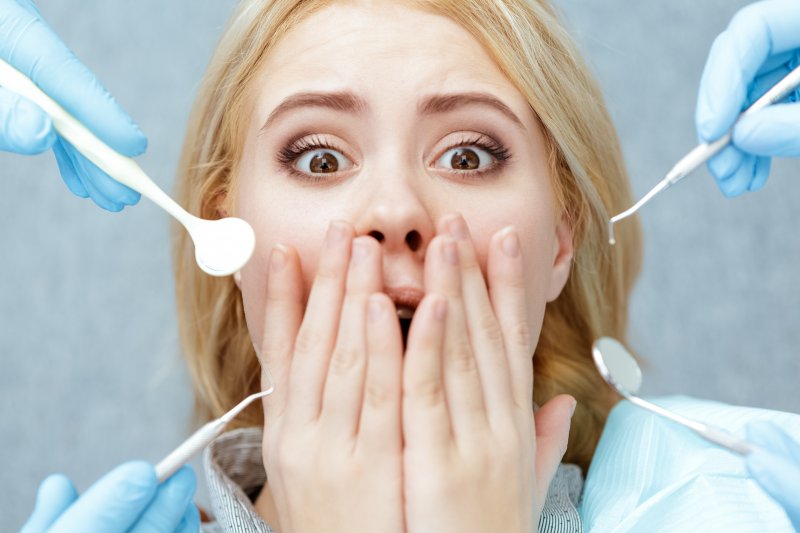 Are you getting a tooth pulled? It can sound like a scary and painful procedure, especially if you've never experienced it before. However, it might surprise you to learn that it's a common procedure and is much more comfortable than you might think! It's relatively painless, quick, and necessary to keep your smile healthy. If you're nervous about your upcoming dental visit, don't worry – here are a few tips to help you overcome your fear of tooth extractions.
Know What to Expect
Have you ever heard the saying "knowledge is power"? Well, it's especially true for patients with dental anxiety. Usually, their fear of the dentist stems from their lack of knowledge surrounding dental procedures. When you don't know what to expect, it's easy to imagine more painful or traumatic scenarios than what actually occurs. Thus, understanding how a tooth extraction works can help ease your nerves.
Here's what you can expect from a non-surgical extraction:
First, your dentist will inject a local anesthetic into the site.
They'll gently wiggle the tooth until it comes out.
Once it's loose, your dentist will remove the tooth.
Finally, your dentist will apply gauze to the area to control the bleeding.
In some cases, small incisions will be made in the gum tissue to help free up the tooth. But don't worry – your dentist will let you know beforehand if that's a necessary step in your procedure.
Be Confident That Extraction Is the Best Choice
Dentists only recommend extraction if the tooth poses a significant risk to your oral health. Therefore, understanding why the procedure is necessary can help you feel more confident that it's the right choice. Putting off an extraction can lead to severe dental complications down the line, such as gum disease or bone loss. So, if you're nervous about your procedure, focus on the benefits it'll provide your smile!
Bring a Trusted Individual with You
If you still can't shake the nerves, consider having a good friend or family member accompany you to your appointment. Their presence can help alleviate some of the anxiety you feel surrounding the procedure. Knowing you'll have someone to support and comfort you afterward can bring you peace of mind while you sit in the dental chair.
Practice Relaxation Techniques
During your appointment, try breathing exercises and meditation techniques to relieve some of your stress and anxiety. These practices can be extremely calming, helping you relax your muscles and control your nerves. Once you find an effective method, you'll be surprised by how peaceful you feel!
Tooth extractions may seem daunting, but they're certainly nothing to be afraid of. By following the tips outlined above, you can assure a comfortable, relaxing, and breezy dental experience!
About the Practice
At BridgeMill Dental Care, we go above and beyond to provide exceptional, high-quality, and compassionate dental care. We use the latest technologies, materials, and techniques to help every patient achieve their absolute best smiles. If you have an upcoming tooth extraction, our team will make sure you're comfortable every step of the way. For more tips to help overcome your fear, visit our website or call (803) 650-3925.