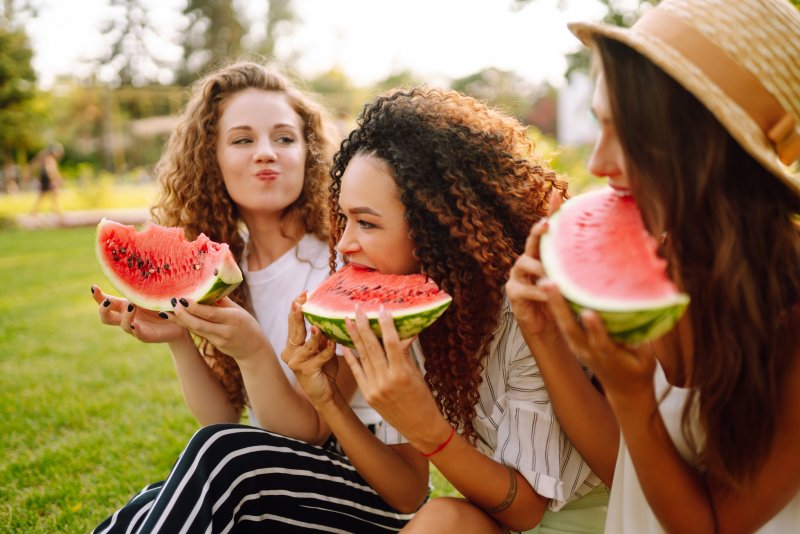 The air is sweeter, the days are longer, and the sun is blazing – summer is officially upon us! Most people have a season jam-packed with fun activities to look forward to. Unfortunately, some traditional summer pastimes can harm your oral health if you're not careful. Luckily, there are several ways you can protect your smile while still enjoying your days off to the fullest. Read along as your dentist in Indian Land shares a few tips to keep your mouth safe this season.
Cold Treats
During summer, it's normal for ice cream shops to have long lines of customers waiting to get their hands on a sweet treat. While this cold dessert is certainly tasty, it can cause discomfort if your teeth are sensitive to extreme temperatures. Sensitivity can happen for many reasons, including developed cavities and exposed tooth roots. Both can be the result of tooth decay from excessive consumption of sugary foods and drinks.
How to Protect Your Smile
If you're struggling with sensitivity, avoid whitening toothpaste and opt for one made for people with sensitive teeth. Use a soft-bristled toothbrush to clean your teeth, and try not to brush too hard. Stay away from hard foods (candy, nuts, ice cubes) and acidic foods or drinks, as they can worsen your condition.
Sugary Drinks
While relaxing on the shore of your favorite beach, you might be tempted to reach for a lemonade, soda, sweet tea, or sports drink. Unfortunately, these sweet drinks contain excessive amounts of sugar and can damage your teeth. The bacteria in your mouth like to feed on these sugars, producing harmful acids that wear down your enamel. If you drink these beverages often, it can lead to decay, cavities, or even gum disease.
How to Protect Your Smile
The good news is you don't have to give up sweet drinks completely! Like most things, they're okay to consume in moderation. If you must indulge, try not to sip it constantly throughout the day. Use a straw to minimize contact with your teeth, and rinse your mouth with water after each drink.
Physical Activities
Do you participate in more sports and activities during summer? Many of the seasonal sports we enjoy can cause injuries to our teeth, mouth, and gums. Basketball, swimming, volleyball, and soccer might be entertaining for the entire family, but one blow could result in serious injury.
How to Protect Your Smile
To prevent accidents, make sure you and your loved ones wear a mouthguard while playing. They'll help protect the teeth and minimize damage against sports-related blows. Mouthguards are available at most sports goods stores or can be custom ordered from your dentist.
Don't forget to prioritize your oral health amidst all the fun. By following the tips outlined above, you can still get the most out of your summer while keeping your smile safe!
About the Author
Dr. James Candon is passionate about helping every patient achieve and maintain their absolute best smiles. He completed his education at the University of Maryland School of Dentistry, one of the first dental schools in the world. Dr. Candon enjoys educating his patients to help them make informed and confident choices about their dental care. If you have any questions about how your summer activities can affect your oral health, he'll be more than happy to answer them for you. Visit our website or call (803) 650-3925 to schedule an appointment with Dr. Candon.