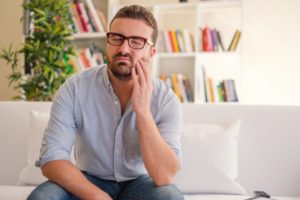 No one wants to hear their dentist tell them that they need a root canal. For some people, the very mention of this procedure strikes fear into their hearts. Others neglect to book an appointment due to a busy schedule or concerns about cost. However, you should never put off a root canal if your dentist says you need one. It could lead to serious consequences that require even more time and money to treat. Read on to learn what can happen if you avoid getting a root canal when you need one.
Worse Pain
You've probably heard the idea that root canals are excruciatingly painful, but thanks to advancements in dental technology, root canals are no more uncomfortable than ordinary fillings. Because your mouth will be numbed with local anesthetic, the procedure shouldn't hurt. In fact, root canal therapy is designed to relieve the pain that comes from an infection deep within the tooth. Putting off this treatment could cause your pain to intensify and even spread to the surrounding teeth.
More Time (and Money) Spent on Dental Care
Maybe you've been delaying your root canal because of a hectic schedule. Perhaps you're worried you can't afford the treatment. However, waiting too long can worsen both of these problems. Procrastinating on getting a root canal could result in that tooth needing to be removed entirely. Not only does extracting and replacing a tooth take multiple appointments, but it also costs significantly more than a root canal. Save yourself time and money by getting your procedure taken care of as soon as possible.
Systemic Health Issues
Unlike the common cold, an infection inside a tooth will not eventually go away on its own. Even if your toothache subsides, this doesn't necessarily mean the problem is gone. It may actually indicate that the nerves in your tooth have died. At this point, you have a higher risk of losing the tooth. The infection may also have an easier time spreading to other parts of your body. If it gets to vital organs, it may even prove life-threatening. Getting a root canal when you need one could save a whole lot more than just your tooth!
It can be hard to squeeze an extra dental appointment into your schedule and budget, but you can save a great deal of time and money in the long run by dealing with the problem right away. That way, you'll be able to get back to your normal life as soon as possible.
About the Author
Dr. James Candon understands what it's like to be anxious about visiting the dentist. That's why he provides fast emergency dental care, including root canal therapy, as well as sedation for nervous patients. His practice, BridgeMill Dental Care, also offers financing options, including CareCredit and an in-house membership plan, to help patients afford their treatments. If you have a serious toothache and suspect you need a root canal, call Dr. Candon's office at 803-650-3925 or visit his website.