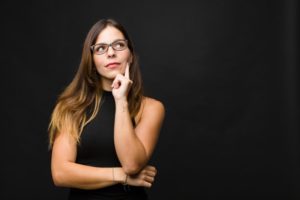 Root canals are one of the most highly debated and notoriously misunderstood dental treatments around. While people who get them swear that they're "painful," dentists are on the flip side of the coin letting you know that they're most definitely not. Who should you believe? Well, this procedure has come a long way, even since the early 2000s, and despite having countless rumors surrounding it, one thing's for sure: don't believe all of the rumors you hear. Read on to learn more about the procedure and what you can expect from it.
What Exactly Are Root Canals?
Root canals are relatively straight-forward procedures that involve removing an infection from the inner chamber of your tooth, where the pulp is hidden. When an untreated cavity or dental damage provides a passage for harmful oral bacteria to access this vulnerable area, they can attack the pulp, which is a cluster of nerves and soft tissue, causing a severe toothache and swelling. To stop the infection from spreading, your dentist will remove the infected pulp, sanitize the inner chamber (to make sure that no bacteria remain lingering), and block off the inner chamber and rebuild your tooth's structure.
What Will You Feel During & After Your Root Canal?
Most root canal procedures are virtually painless because today, dentists inject a local anesthetic to the area that they'll be treating to make it completely numb. This means that you shouldn't experience an ounce of pain. However, you may still feel a bit of discomfort as you recover from getting your root canal.
As you're recovering, you'll likely feel some soreness and tenderness, but this shouldn't be persistent. In fact, many patients say that they feel relieved because they no longer have to deal with an intense and painful toothache. Your dentist will provide you with some medication suggestions to help make you more comfortable as well as some at-home remedies, like placing a cold compress on the outside of your mouth. Within just a few days, you should begin to feel much better.
When Should You Call a Dentist After a Root Canal?
There are certain situations in which you should call your dentist, including if your pain lasts for more than two weeks after your procedure. If you experience this, it could be due to a variety of complications, and it's best that you contact your dentist as soon as possible to make them aware of your concerns and discomfort.
All-in-all, it's safe to say that root canals aren't as scary as everyone makes them out to be. While it's true that they can cause discomfort, because your dentist will use local anesthesia during the treatment, you shouldn't feel any pain. So, you've got nothing to worry about!
About the Author
Dr. James Candon truly cares about his patients, and the last thing he wants is for them to be in pain. That's why he offers fast emergency dental treatments, including root canals and tooth extractions, as well as sedation dentistry for anxious patients. He also makes sure to go over treatments in great detail before conducting them, so patients know exactly what to expect throughout the process. If you have a severe toothache, don't hesitate to call 803-650-3925 or visit Bridge Mill Dental Care's website to schedule an appointment.