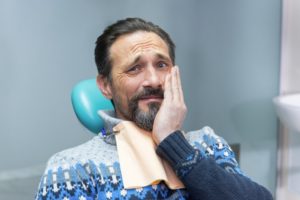 Dental emergencies are often sudden, alarming, and somewhat overwhelming. Not only are they typically very painful, but they could cause you even more stress if you're worried about how to pay for them! Thankfully, knowing a few basics about how dental insurance works and how much it costs to treat dental emergencies can help you feel more prepared in these scary situations. Read on to learn more about how your dental insurance benefits work with urgent dental care.
What Does Dental Insurance Cover?
While every dental insurance plan is slightly different, most follow a 100-80-50 structure when it comes to covering the cost of dental care. This means that:
Preventive care, like checkups, cleanings, and X-rays, are usually 100% covered.
Basic treatments, such as fillings and gum disease treatments, are covered slightly less at 80%.
Major procedures, including dental crowns and root canal therapy, are typically only covered up to 50%.
Will Dental Insurance Cover Dental Emergencies?
No two dental emergencies are exactly alike, and neither are their treatments. This means that the cost of treating a dental emergency varies dramatically depending on the unique factors of your circumstances. For example, if the solution to your toothache is a simple filling, it's likely that the majority of your visit will be covered. However, if your toothache is more severe and needs to be treated with root canal therapy, your insurance may only cover half the cost.
You should never let the potential cost of your treatment keep you from getting the care you need right away. Remember, teeth can't heal themselves like the rest of your body, so leaving an issue untreated can lead to much larger and more serious complications later. For instance, a small cavity that only needs a filling can progress into a severely decayed tooth that needs to be removed. Not only are fillings less expensive than extractions, but you'll also save money on replacing your missing tooth.
Save Money by Preventing Dental Emergencies
While not every broken, infected, or knocked-out tooth can be prevented, there are plenty of ways you can minimize your risk of a dental emergency. Nearly every dental insurance plan covers the cost of two dental checkups and cleanings every year. These simple appointments give your dentist the best chance to spot any developing issues and stop them before they become major problems. Another way to lower your risk is to ensure you're practicing great oral hygiene. Brushing for two minutes twice a day, flossing daily, and rinsing with mouthwash regularly can help keep your smile strong, sparkling, and safe!
In the end, the nature of your dental emergency will determine how much your insurance will cover treating it. Remember, no matter what kind of care you need, getting it now is good for both your health and your wallet!
About the Practice
At BridgeMill Dental Care, we aim to provide convenient and comfortable dental care during every appointment. If you or a loved one has a dental emergency, we'll see you as soon as possible so you can get back to enjoying your happy, healthy smile right away. To make your treatment as affordable as possible, we accept numerous dental insurance plans, offer financing through CareCredit, and even have an in-house dental savings plan. To learn more about how affordable it can be to take care of your smile, don't hesitate to contact us through our website or at (803) 650-3925.