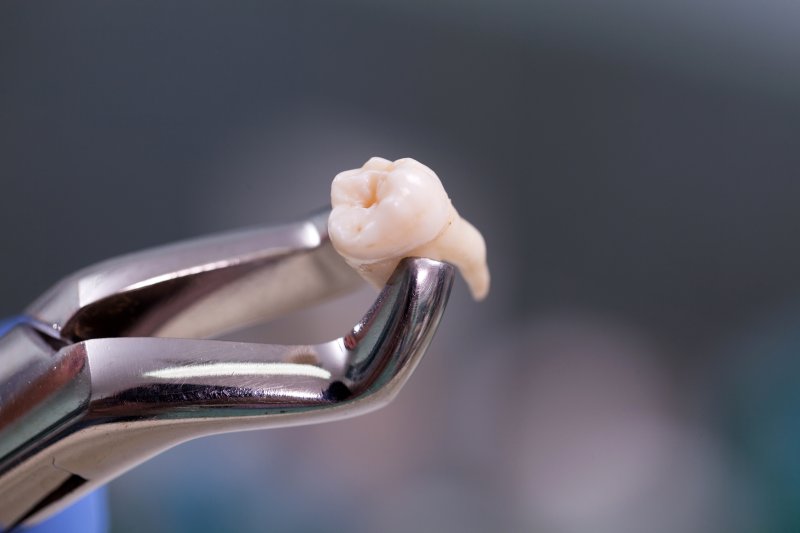 No one wants to hear that they need to have a tooth pulled, but sometimes it is necessary in order to preserve the health of the rest of your smile. Tooth extractions are typically the last resort of your dentist because it is always best to keep a natural tooth if possible. That being said, there are numerous reasons why you may require and extraction. Here are some of the most common reasons for having a tooth pulled.
Severe Tooth Decay
If you have tooth decay that becomes very deep, it will eventually reach the center of the tooth, also known as the "pulp." The bacteria produced by the decay can invade the pulp and cause an infection. In some cases, root canal therapy can help to eliminate the infection. However, if it is severe and the tooth is extremely damaged, an extraction may be required to prevent the spread of infection to other areas of the mouth and body.
Periodontal Disease
This is an infection of the gums, periodontal ligaments, alveolar bone, and other structures that tare surrounding the teeth. This is caused by bacteria in dental plaque, that sticky white substance that forms on your teeth after eating. When periodontal disease becomes severe, it can loosen the teeth and an extraction may be required if a tooth cannot be saved.
Impacted Teeth
When a tooth is blocked from erupting, this means that it is impacted. This is most common with wisdom teeth. Ultimately, an extraction is often necessary in order to prevent an impacted tooth from damaging other teeth. This helps to lower the risk of infection and overcrowding in the mouth.
Overcrowding
When there is overcrowding of teeth in the mouth, extraction of one or several teeth may be necessary. This is sometimes recommended when a patient is undergoing orthodontic treatment and there isn't enough room for the teeth to move around and realign.
After an Accident or Injury
If a patient has been in an accident or injury and their teeth have been damaged, the first option is always to preserve the teeth. However, if the damage is too severe, teeth may need to be extracted. Tooth replacement options can be discussed with a dentist.
You may be dreading your extraction, but it's actually a very common procedure that is sometimes necessary. This way, you can work towards achieving the most healthy smile possible.
About the Author
After completing his undergraduate degree at the University of Vermont where he graduated with honors, Dr. James Candon earned his dental doctorate from the University of Maryland School of Dentistry. During dental school, he was president of the Academy of General Dentistry. To learn more about tooth extractions or to schedule an appointment at his office in Indian Land, SC, visit his website or call (803) 650-3925.